150 (MORE) Reasons To Love Canada!
Happy birthday Canada! This year we celebrate the 150th anniversary of Confederation, and reflect on the rich indigenous history of our land. From Bonavista, to Vancouver Island, from the arctic circle to the great lake waters, there is so much to celebrate about our great country.
As you may recall, last year we gave you 149 Reasons To Love Canada. Just in time for Canada's big day, we decided to pull out all the stops and give you 150 MORE reasons to love Canada!
Enjoy!
1. We remain committed to the Paris Agreement.
2. All of the Canada 150 celebrations!
3. Vancouver's Canada 150+, which is grounded in community consultation, direction from Vancouver's Urban Aboriginal Peoples Advisory Committee, and permission from three Host Nations.
4. Our population of 20 000 Grizzly Bears.
5. The sheer awesomeness of Rush.
6. Alessia Cara
7. The Red Green Show
8. Incredible music festivals like Field Trip and Festival d'été de Québec.
9. The Mayor of Calgary, Naheed Nenshi, is Canada's first Muslim mayor.
10. The unbeatable comfort of Roots sweatpants.
11. Hudson's Bay
12. Canadian Tire is great and will never be crappy!
13. Broken Social Scene pioneered Canadian indie rock, and have a brand new album out this year!
14. Grammy winners Arcade Fire are Canadian, and are going on tour with a new album this year!
15. Feist knows how to shred with the best of them.
16. A whole festival dedicated to buskers in Toronto!
17. Six-time Canadian olympic medalist and mental health advocate Clara Hughes.
18. Canada 150 Tim Hortons cups.
19. Pedestrian Sundays in Kensington Market.
20. The long-running Canadian show Corner Gas is becoming a cartoon!
21. The Canadian Tuxedo (which evidently became popular south of the border in the early 2000s).
22. The unique Newfoundland vernacular.
23. Letterkenny rants.
24. This Hour Has 22 Minutes is still hilarious after 24 seasons.
25. Come From Away was nominated for 7 Tony Awards, and won Best Direction.
26. Peameal bacon is DELICIOUS!
27. Harp seals. SO cute.
28. James Cameron is the writer and director of the two highest-grossing movies of all time, Avatar and Titanic.
29. The popular Canadian web series Carmilla.
30. Xavier Dolan won the Cannes Jury prize for his film Mommy at only 25 years old.
31. French-Canadian writer/director Denis Villeneuve was nominated for an Oscar for Arrival, and directed the highly-anticipated upcoming film Blade Runner 2049.
32. Canadian Jean-Marc Vallée (Dallas Buyer's Club, Wild) directed this year's HBO hit Big Little Lies.
33. Cherry blossom season in High Park.
34. The Fly director David Cronenberg is Canadian.
35. Bruce McDonald, director of Pontypool and Weirdos.
36. Kim's Convenience – Canada's first TV sitcom led by asian actors.
37. These adorable little thieves robbing a Toronto corner store.
38. The High Park Zoo, which last year had a high-profile capybara escape.
39. You can become a full-time llama caretaker at High Park! (Dan actually applied.)
40. Filmmaker Alanis Obomsawin, whose more than 40 films have chronicled indigenous life in Canada.
41. 16-year-old Penny Oleksiak won 4 medals at the Rio Olympics!
42. Drake giving Penny Oleksiak free concert tickets.
43. Two of Margaret Atwood's novels have been adapted into TV shows this year: The Handmaid's Tale and Alias Grace!
44. A 200k rubber duck is coming to Toronto for Canada Day!
45. There will be Canada Day fireworks at the CN Tower.
46.Tight gun control laws.
47. How Canada handles people illegally entering the country.
48. Alejandro González Iñárritu's stunning film The Revenant was filmed in Canada.
49. Rumour has it that scenes from the upcoming Game of Thrones season were filmed here.
50. We have skating superstars like Scott Moir & Tessa Virtue and Patrick Chan.
51. Amazing exhibits at the AGO.
52. Feel patriotic while doing the downward dog (or this crazy pose) in Lululemons.
53. We'll never have to roll pennies again because Canada ceased producing them in 2012.
54. The Hockey Hall of Fame is located in Toronto!
55. French's Ketchup, made in Canada!
56. Our winters
57. The Tragically Hip's moving 2016 Man Machine Poem tour that brought the country together.
58. Gord Downey's incredible album The Secret Path, a tribute to Chanie Wenjack.
59. The Life of Pi author Yann Martel.
60. Canadian Lorne Michaels created Saturday Night Live!
61. Canadians get to eat Thanksgiving dinner earlier than Americans (45 days earlier this year, to be exact).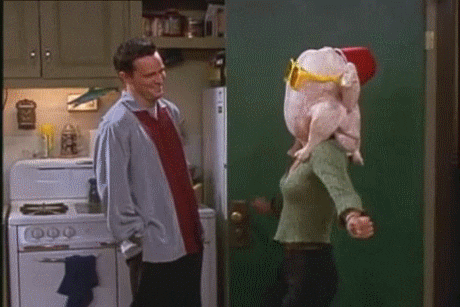 62. Groovy baby! Mike Myers is Canadian
63. The stunning views at Banff National Park.
64. The Book of Negroes was written by Canadian Laurence Hill.
65. This great song from The Guess Who.
66. This Superbad scene written by Canadians Seth Rogen and Evan Goldberg, featuring Canadian Michael Cera singing a Canadian song is peak Canadian.
67. You can catch amazing theatre at Stratford Festival!
68. Room was a Canadian co-production.
69. So was Brooklyn.
70. Cobie Smulders played a proud Canadian in How I Met Your Mother.
71. Cool exhibits and Friday Night Live at the ROM.
72. Anna Paquin is Canadian!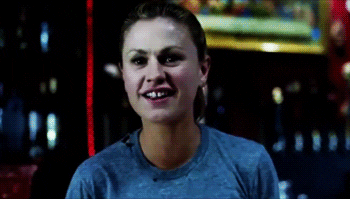 73. Nanaimo Bars
74. The Group of Seven, Canadian landscape painters from the 1920s, used Canada's majestic scenery to inspire their art.
75. Artist Maude Lewis.
76. The Wawa Goose. It's just a cool monument.
77. We have universal health care.
78. Peanut butter was invented by a Canadian.
79. Polar Bear Provincial Park
80. "How can I help it if I think you're funny when you're mad / Trying hard not to smile though I feel bad / I'm the kind of guy who laughs at a funeral." These iconic lyrics are from Canadian band Barenaked Ladies!
81. Our money is waterproof. No more ripped and crumpled 5s out of the washing machine!
82. Chief Dan George, a poet, actor and activist who was nominated for a Best Supporting Actor Oscar for his role in Little Big Man.
83. The Yukon. There's gold in them hills!
84. When Paramount Fine Foods CEO Mohamed Fakih offered to pay for the funerals of the Quebec Mosque shooting victims, as well as to help pay to repair the mosque.
85. Canada is New York Times' No. 1 travel destination of 2017!
86. It was also named Lonely Planet's No. 1 travel destination of 2017.
87. Hawaiian Pizza was invented by Canadian Sam Panopoulis.
88.  We shamelessly love Kraft Dinner. It's Canada's best-selling grocery item.
89. A Tribe Called Red
90. The McLobster
91. The incredible Tommy Douglas, the founder of medicare in Canada.
92. Rachel McAdams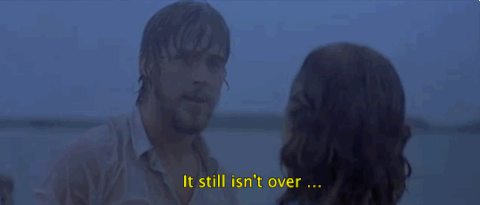 93. Michael J. Fox is Canadian
94. Acting legend Christopher Plummer is one of our own.
95. Ashley Callingbull, the first Canadian and First Nations woman to win Ms. Universe. She used her fame to help David Suzuki launch the Leap manifesto and draw attention to missing and murdered indigenous women. 
96. John Candy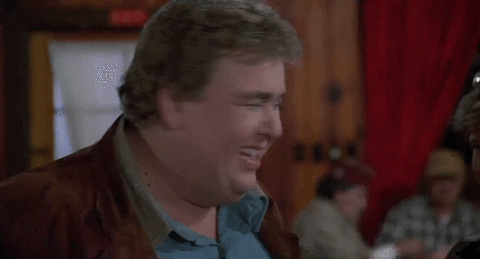 97. The good old CBC!
98. Cara Currie-Hall, founder of Rock the Indigenous Vote, who sits on the United Nations Declaration on the Rights of Indigenous Peoples committee.
99. Vancouver's incredible Sushi scene.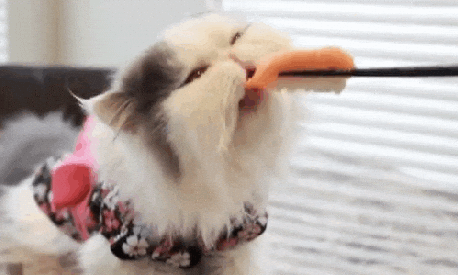 100. Toronto's Pride Parade.
101. The Vancouver Seawall – the world's longest uninterrupted waterfront path.
102. The Calgary Stampede.
103. The Kielburgers, founders of Free The Children.
104. For the first time ever, the National Chief of the Assembly of First Nations walked in the Toronto Pride Parade this year.
105. The Prairie skies
106. Point Pelee National Park, located at the southern-most tip of Canada.
107. Jody Wilson-Raybould, the former regional chief of the B.C. Assembly of First Nations who is currently the Minister of Justice and Attorney General of Canada.
108. This commercial
109. The parliament buildings in Ottawa.
110. The toboggan was invented by the Inuit people.
111. The beautiful Château Frontenac in Old Quebec.
112. Brent Hawkes, who performed Canada's first legal same-sex marriage, which eventually led to same-sex marriage being legal in Canada.
113. Cows ice cream in PEI, arguably the best in the country.
114. The Halifax waterfront.
115. Whale watching in many areas across Canada.
116. Beautiful Vancouver Island.
117. Canada admitted over 271,000 new permanent residents in 2015, including 25,000 Syrian refugees.
118. Polaris prize winner and incredible throat singer Tanya Tagaq.
119. Degrassi
120. Leonard Cohen
121. Naomi Klein
122. Over 634 first nations bands in Canada.
123. Environmental activist and filmmaker Rob Stewart.
124. RRRoll Up the Rim.
125. Yvon of the Yukon
126. Caribou
127. When Andre De Grasse gave Usain Bolt a run for his money at the Rio Olympics.
128. Bob and Doug McKenzie
129. Gordon Pinsent reading Justin Bieber.
130. Our history of saying EH.
131. Nardwuar!
132. The boys in blue.
133. Wolverines. So cool!
134. The term "hoser" comes from Saskatchewan where it was used to describe a person who stole fuel using a syphon hose from farm equipment.
135. Canadian Frederick Banting co-discovered insulin.
136. Canada liberated Holland in WW2.
137. Steam Whistle Brewery tours.
138. Beluga whales
139. The inspiring legacy of Jack Layton.
140. All of these restaurants serving up delicious indigenous food.
141. Michael Bublé
142. Sandra Oh
143. Over 20 000 Saskatchewan residents speak Cree.
144. Shania Twain
145. Bighorn sheep. So majestic.
146.  These amazing Canadian wineries.
147. Hamilton's Collective Arts Brewery, which is dedicated to promoting artists and raising creative consciousness through the sociability of craft beer.
148. Only in Canada could we have a maple syrup heist. After all, 100% maple syrup is quite expensive!
149. Roberta Bondar, the first Canadian woman in space!
150. All of the Canadian stereotypes. We're kind, we're inclusive and we love Tim Hortons. And we can be proud of that!
Have a safe and happy Canada Day!