26 Facts About the 26th Annual Toronto Jewish Film Festival
Between May 3 – 13, Toronto audiences will be able to watch films from all over the world that explore themes of Jewish culture and identity. The Toronto Jewish Film Festival is now an annual tradition of over a quarter of a century. In celebration of its 26th anniversary, we've put together 26 facts about TJFF.
1. The founder of TJFF was recently honoured for decades of public service.
Helen Zukerman, founder of TJFF, received a call from the Governor General's offices late last year notifying her that she would be receiving a Meritorious Service Medal in honour of her civil service to Canada. In addition to her work with TJFF, she also runs the Zukerman Family Foundation with her daughters.
2. The idea for TJFF first came to be in San Francisco.
Helen was first inspired to found TJFF after attending a documentary premiere at the San Francisco Jewish Film Festival and wondering why Toronto had no such equivalent.
3. Since the first TJFF, the number of films screened at the Festival each year has more than quadrupled.
In 1993, TJFF screened 20 films. This year, the Festival will be screening 81 films, including short films, feature films and documentaries. Of these 81 films 17 of them are from right here in Canada!
4. This year, the Festival will feature films from 23 different countries. 
This includes titles from Israel, France, Spain, Italy, Germany, Russia, South Africa, The Netherlands, Hungary, Australia, United Kingdom, Canada and the United States, among others.
5. TJFF now spans across seven venues in the city.
Screenings and events will take place at Hot Docs Ted Rogers Cinema, Royal Cinema, Innis Town Hall, Spadina Theatre at Alliance Française, Cineplex Cinemas Empress Walk, Cineplex Yonge and Eglinton, and Cineplex Cinemas Varsity and VIP.
6. Over 50 special guests will be attending the Festival. 
This includes actors, directors, authors, acclaimed journalists, and much, much more.
7. Students can access free tickets, and young film fans can get tickets at a special price point.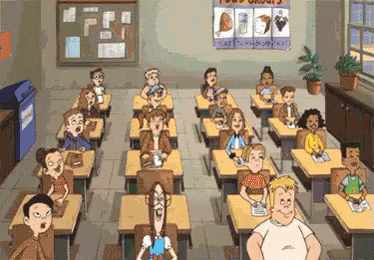 TJFF's NXTGN programming is like a curated tasting menu for the next generation of TJFF film lovers. It's a taste of what the Festival has to offer at a special price-point. With valid ID festival-goers between 18-35 can purchase $8 tickets for these films in-person at any of the TJFF box office locations. The Festival will also be offering free tickets to students with valid student ID. These tickets can be accessed only in rush lines and are subject to availability.
8. Everyone can access free events at the Festival!
This year's Festival includes plenty of free screenings. Keep in mind that you'll still need to book tickets for these free events as they're subject to capacity. See the full free event schedule here.
9. Barney Miller star, Hal Linden, will be attending. 
Hal was nominated for seven Primetime Emmy Awards and three Golden Globe Awards for the title role of this eight-season sitcom. He'll be attending TJFF to support his new film, The Samuel Project, with co-star Ryan Ochoa, known for his roles in iCarly and Pair of Kings. The film tells the story of an outcast teen that discovers his grandfather's surprising past while working on an art project for school.
10. The Festival lineup includes the North American premiere of a new Israeli television series about a reckless Jewish vampire. 
Juda is a new series that revolves around a small-time criminal in Romania that is transformed into a vampire after a night of passion. Meeting somewhere between Snatch and Buffy the Vampire Slayer, the series is a smart mix of the humour, suspense and action that is propelling the Israeli horror genre forward.
11. TJFF's student educational outreach program is entering its 11th year. 
FilmMatters offers films free of charge to schools across the GTA. The program gives teachers an opportunity to use film as a teaching tool to engage students in the study of important and relevant issues such as racism, diversity and citizenship. The films are also provided with resource packages that teachers can use in the classroom both before and after the screenings.
12. A special list of films has been curated just for Mother's Day. 
The last day of the Festival, May 13th, also happens to be Mother's Day. The programmers have curated a handful of mom/family-friendly documentary screenings just for the occasion, including a Barbara Streisand film and a short on local viral sensation Judy Perly of the Free Times Café. See the TJFF Mother's Day film list here.
13. TJFF gives away $10,000 to filmmakers each year. 
The David A. Stein Memorial Award, a tribute to the Toronto filmmaker that passed away at the age of 35, is presented to the director of the best documentary film that premieres at TJFF. The Micki Moore Award is presented to the best narrative feature film directed by a woman. Each recipient receives $5,000.00 in recognition of their contributions to the art of film and to support their continuing endeavours within the industry.
14. For the first time ever, TJFF will have an audience's choice award. 
"The Chosen Film" award will be presented for the first time at the end of the Festival. Ballot boxes will be present and attendees can vote by inserting their printed ticket following each screening. You can vote as many times as the tickets you acquire!
15. The Festival will be hosting a special tribute to Morley Torgov, Harvey Atkin and Paul Soles.
This year, TJFF's Canadian archival series focuses on these three iconic Jewish-Canadian names. Award-winning writer Morley Torgov brought to life stories about Jewish communities in small-town Ontario with humour, warmth and a critical eye. Harvey Atkin is a local icon best known as "Morty," the camp director in Meatballs and "staff sergeant captain Ronald Coleman" on Cagney And Lacey. You may recognize Paul Soles the voice of Hermey the elf in Rankin/Bass' classic Rudolph the Red-Nosed Reindeer and Spiderman in the 1967 animated series, as well as his longtime work as a talk show host with CBC. All three of these icons helped share and shape the Jewish experience in Canadian film and TV. For a full list of related screenings, see the TJFF website.
16. A company called Overdrive Design has been behind the amazing art featured in TJFF's advertising since 2001.
TJFF's ads are some of the funniest, most memorable and iconic images of any of the film festivals in this city. Overdrive has been behind the photos, graphics and tag lines in their advertising campaigns for the past eighteen years!
17. TJFF will be celebrating Israel's 70th birthday. 
Israel celebrated the 70th anniversary of its independence on April 19th this year. In honour of the occasion, TJFF has curated a selection of rare archival films and documentaries that reflect on the country's history and culture. Learn more about the Israel @ 70 series here.
18. Investigative journalist Hans Knoop will be introducing a film about his life and career. 
The Body Collector is a film based on the true story of a journalist who, despite threats to his career and life, exposes a famed art collector as a man responsible for the murders of hundreds of Polish Jews during WWII. The real-life journalist, Hans Knoop, will attend the film's Canadian premiere on May 9th.
19. Over 20 short films will be featured throughout the Festival. 
In addition to the 5 shorts curated for the Oy Canada: Short Film Programme, 17 short films will precede each of the feature presentations. These include the story about Toronto business owner, artist, and Vine sensation Judy Perly, an inspiring documentary about a Toronto artist's ambitious project to stitch the Torah in needlepoint; and the Canadian Premiere of The Entertainer, a dark comedy starring Toby Jones as a party entertainer who has an emotional meltdown while working at a Bat Mitzvah.
20. This year's Festival is FULL of premieres. 
Contained within the Festival's 81-film lineup are 2 World Premieres, 6 North American Premieres, 26 Canadian Premieres, and 20 Toronto Premieres.
21. You can see matinee screenings at a lower price!
If you're a student, retired, have a very generous lunch break or otherwise flexible schedule, you can see matinee screenings for only $10. These are valid for screenings from Monday to Friday before 5PM. Standard evening tickets are $15.
22. There are 22 documentary films on the Festival lineup. 
The documentary subjects range from far and wide. The list includes films that detail the life of Steven Spielberg, Sammy Davis Jr., and Hans and Margaret Rey, the co-creators of Curious George.
23. Hot Docs International Documentary Film Festival will be co-presenting two of these titles. 
With coinciding dates between Hot Docs and TJFF this year, the two festivals have teamed up to present two films this year. The Museum observes the daily life of the Israeli Museum in Jerusalem and its real-life cast of colourful characters including an American museum director, a Jerusalemite curator and a singing security guard. The Oslo Diaries brings to life the untold story of the secret negotiations between Israelis and Palestinians that would ultimately lead to the historic Oslo Accords.
24. TJFF will be showing a silent film with live musical accompaniment this year.
The Toronto Silent Film Festival and the Ashkenaz Festival will be co-presenting The Ancient Law, a 1923 German film about a rabbi's son that yearns to become an actor against the wishes of his father. The film will be accompanied by a live pianist and violinist, performing their newly commissioned score in synchronization with the picture.
25. You can watch Jewish films on J-Flix all year round.
J-Flix is an online repository of films from festivals passed. Through it, Canadians can currently stream over 40 highlighted Jewish films. More films are continuously being added to this collection, so check back often!
26. You can get your tickets at TJFF.com. 
For all ticketing information, visit TJFF.com. See you at the movies!
Canadian Film, Festivals, Film, Film Festivals, Toronto Jewish Film Festival