50 Reasons to see Below Her Mouth this Valentine's Day
The Canadian-made and Toronto-shot film Below Her mouth opens in 29 theatres across Canada just in time for Valentine's Day. So why should you see THIS movie instead of that other film that just opened? Well let's just say Below Her Mouth makes it look a bit…tame.
Here are 50 reasons you should let Below Her Mouth warm you up this winter.
1.The director, April Mullen (88, Killjoys, Wynona Earp), is a woman.
2. The writer, Stephanie Fabrizi, is a woman.
3. The producer, Melissa Coghlan, is a woman.
4. Canadian actor Natalie Krill stars as Jasmine.
5. Swedish model/actor Erika Linder stars as Dallas.
6. Below Her Mouth was made by an all-female crew.
7. The movie is Canadian!
8. The movie takes place in Toronto.
9. Erika Linder is an icon and has starred in music videos for Katy Perry and Of Monsters and Men!
10. The love between Dallas and Jasmine.
11. The sex.
12. The chemistry.
13. The strap-on.
14. It opens on February 10 in Canada, just in time for Valentines's Day.
15. She Does The City called it "A cinematic voice to the female orgasm."
16. The steamy trailer.
17. This seductive line: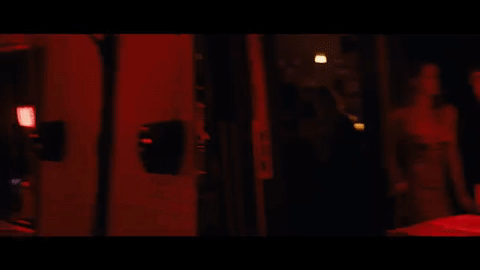 Dallas: Come to girl parties often?
Jasmine: I don't come at all.
Dallas: Can I change that for you?
18. Jasmine's style
19. Tommie-Amber Pirie plays Quinn, the ultimate wing-mate.
20. Melanie Leishman plays Jasmine's BFF Claire, and she knows how to party.
21. Carmilla star Elise Bauman plays Jasmine's assistant Bridget.
22. This poster is hot.
23. And this poster is even hotter.
24. The film had its world premiere at TIFF 2016.
26. Below Her Mouth was funded in part by the Ontario Media Development Corporation and Telefilm Canada.
27. The reason women love roofers. (Because they strip 'em and nail 'em all day long!)
28. It's an LGBT film.
29. Erika Linder looks amazing on the cover of Glamour Paris and now you can see her in a movie!
30. Alleyway makeouts.
31. The cast and crew love each other.
32. Dallas and Jasmine really know how to ride a merry-go-round.
33. Spectacular views of the Toronto skyline.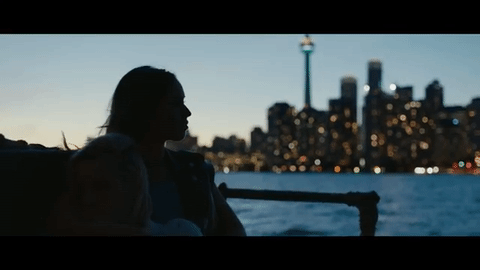 34. Scenes from the film were shot on Toronto Island.
35. When Dallas hits a strip club.
36. This up and down.
37. Erika Linder makes a really hot roofer.
38. The R Rating.
39. Sex on the stairs.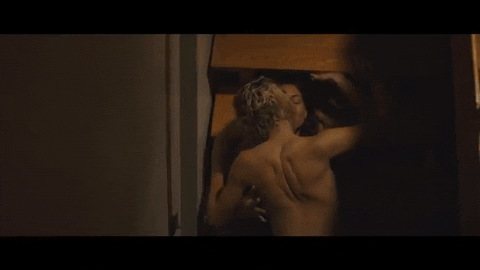 40. The film is playing around the world including in Canada, the US, the UK, Australia, Sweden, Glasgow and more!
41. The cast is going to Toronto, Montreal and Vancouver in February 10, 11 & 12!
42. Dallas plays guitar, as if she couldn't be more perfect.
43. Jasmine lounging in the bath.
44. The amazing after-parties in Toronto, Vancouver and Montreal!
45. This seductive Below Her Mouth valentine, created by HER, that makes you want to hear these lines in the theatre.
46. The way they look at each other.
47. Below Her Mouth is 50 TIMES BOLDER.
48. Below Her Mouth is 50 TIMES SEXIER.
49. Below Her Mouth is 50 TIMES HOTTER.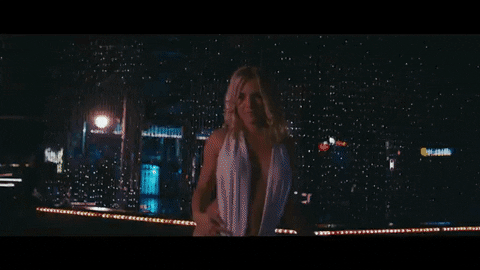 50. And this movie will want to make you give in to love.
So what are you waiting for! Grab your tickets NOW and catch Below Her Mouth at a theatre near you! Check local listings for showtimes.