Ali Hassan Shares 7 Unexpected Parts of Being A Dad
As a father of four children, comedian Ali Hassan is as near to being a seasoned veteran of fatherhood as you could possibly be. Being a father has proven to be an endless source of humour, learning, and unexpected moments, whether he's on the road touring, in the writing room, or in front of the camera.
Here is he is below, discussing his career with his adorable son, Maaz.
In his most recent stand-up show, Muslim, Interrupted, Ali tackles what it means to be a cultural Muslim, inspired by his own children's questions, big and small, about their faith.
Just in time for Father's Day, we caught up with Ali and got him to share 7 unexpected parts of being a dad. Check out his hilarious list below!
1. How resilient a child's skull is. 2. That kids never stop finding fart jokes funny. 3. How many questions they ask that I have no ability to answer.
4. My son's creepy eyes staring at me while he breastfeeds.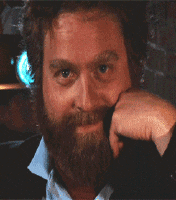 5. You think you'll never cut your kid's hair, but you see the barber's prices, and you cut your kid's hair.
6. That my "boys" still swim. 7. If you have sons, your testicles are no longer in a safe space. What unexpected parts of being a parent have you experienced?
Next up, you can hear Ali Hassan guest hosting CBC q this July! And don't miss his weekly show, Laugh Out Loud, Saturdays at 6:30pm on CBC.