An Uplifting 2017 Year in Review
This is a good news story. In a year where just scrolling through your Facebook news feed was enough to make you want to hide under the covers and never come out, it was easy for negative news to overshadow the good things that happened. But good things did happen: moments that made us laugh, high-five and have faith in humanity. People stood up for their rights, did good deeds and sometimes, the good guys came out on top.  So we're ending the year on a high note and reflecting on our favourite positive moments from 2017.
Scroll through the months of 2017 to see the uplifting, inspiring highlights that took place this year. Let's make 2018 a great year!
January
What started as the Women's March on Washington inspired hundreds of other sister marches in cities around the world in support of women's rights.
America's most popular and trusted celebrity, Betty White, turned 95.
Paramount Fine Foods CEO Mohamad Fakih offered to cover cost of funerals for the mosque shooting victims.
February
Melissa McCarthy kept the world sane by appearing as "Spicey" on SNL.
We were treated to a gold mine of hilarious gifs and memes thanks to the Oscars snafu. Just a few highlights:
March
One of the best viral videos in the history of the internet happened when a professor was interrupted live on air by a toddler carrying a tampon and runaway infant in an exersaucer.
Chance the Rapper donated a million dollars to Chicago public schools.
The Fearless Girl statue was erected on Wall Street and defiantly stares down the bronze bull.
April
People in Washington and around the world came together for the People's Climate March, showing that they want action on climate change.
Dutch politicians held hands as they left The Hauge, in support of #allmannenhandinhand (all men holding hands) after a gay couple was attacked in the Netherlands.
May
The disastrous Fyre Festival fueled the Twittersphere for everyone's enjoyment.
The FDA approved a new treatment for ALS.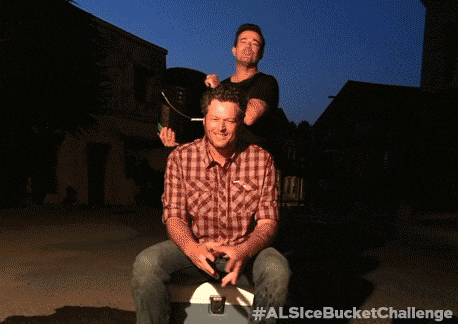 June
Ireland elected it's youngest and first ever gay prime minister.
Toronto got a new park space complete with an elaborate dog statue, and people were loving it.
July
The ridiculous, giant floating rubber duck actually brought in a ton of money for businesses on Toronto's waterfront, and even helped water taxis make up losses from the Toronto Island closure.
80 heroic bystanders formed a human chain to save a drowning family on a Florida beach.
Canadians were graced with the ability to order McDonald on UberEATS.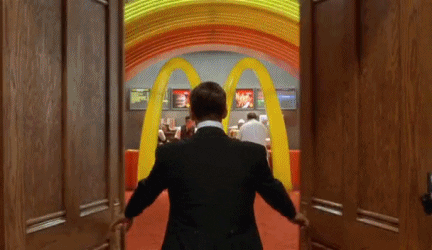 August
All the reasonable people looked at the solar eclipse safely…
And the unreasonable ones didn't.
Southwest Airlines flew a plane full of puppies out of Texas to help them escape from Hurricane Harvey.
September
The Cinesphere re-opened with an epic screening of Dunkirk.
October
The adorable trash pandas we love to hate became famous on Jeopardy.
A hippo from the Cincinnati Zoo photobombed this couples' engagement photo.
November
Danica Roem became the first openly transgender person to be elected to the Virginia legislature.
Australia legalized gay marriage and a member of parliament used the opportunity to propose to his longterm partner.
Costa Rica ran on 100% renewable energy for 300 days straight.
December
The Silence Breakers were named Time Person of the Year.
A 22-year-old man flew to Florida to meet an 81-year-old he met playing an online word game, proving that we all have more in common than we think.
After years of talking about, planning it, and constructing it the TTC subway extension FINALLY opened this month!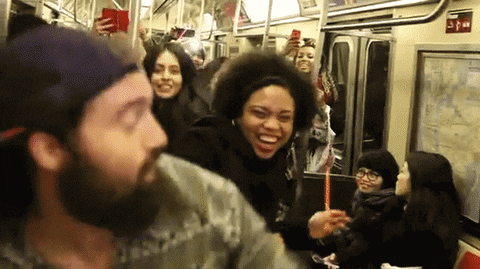 Here's to all the good that happened this year, and all the great things sure to happen in 2018! Have a safe and happy new year!