Enjoy Arts and Culture for Mother's Day Weekend
Here's your friendly reminder from Touchwood PR that Mother's Day is this weekend! On Sunday, May 13th, we're celebrating all of the wonderful women that have raised us, supported us through awkward teenage years, and talked us through all of our problems up until this point. We think they deserve more than a picture frame and a seat in crowded brunch room. We've picked out some events happening across Toronto this weekend where you can spend some quality time together. Here's to all of the culture-loving, art-appreciating, pop-culture expert moms out there!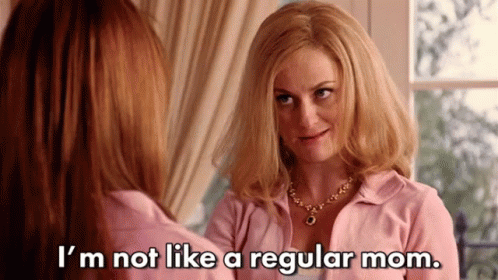 Take her to the movies. 
Mother's Day happens to fall on the final day of the Toronto Jewish Film Festival. This year, TJFF has put together a lineup of films just for the occasion. Spend the afternoon watching documentaries about Barbra Streisand's journey to fame, a local needlepoint artist's viral appeal and a 2018 Academy Award winner about an artist that transforms her depression and anxiety into emotional drawings and sculptures. See the full TFJJ Mother's Day Lineup and get tickets here.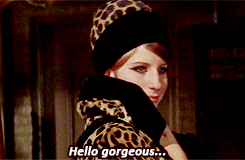 If you're looking for unconventional Mother's Day's viewing with strong motherhood and parenting themes there is Diablo Cody's latest dramedy, Tully, starring Charlize Theron as a mother of three struggling with postpartum depression who finds a friend in the new young and optimistic night nanny. There is also A Quiet Place (horror/thriller) and Blockers (raunchy comedy) that also have strong mother characters.
Take her to the theatre. 
We're lucky to be located in a city where we have access to a variety of live theatre, from blockbuster Mirvish productions to a plethora of vibrant independent companies. These are just a couple of our top picks for this weekend, but you can check out TAPA's What's On Tonight listings for more.
Annie is always a sure bet with moms. The world's favourite family musical about a loveable red-headed orphan girl is on stage at Ed Mirvish Theatre.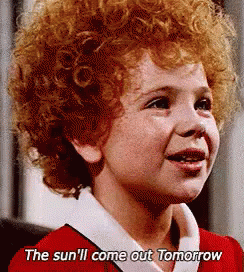 Girls Like That is a new Tarragon Theatre comedy about a nude photo gone viral. The play explores feminist consciousness and modern female relationships. It's engaging piece for both teen and adult audiences.
Ma Rainey's Black Bottom is the latest Soulpepper Theatre Company production. Written by the late Pulitzer Prize award winner August Wilson, this music-driven plays revolves around a session at a 1920s Chicago recording studio, one that becomes the front line for issues of race, power and opportunity. It's a must-see for music lovers.
If you want to plan a day trip outside of the GTA, the Stratford Theatre Festival is also on now with productions including The Music Man, The Tempest, Rocky Horror Picture Show and To Kill a Mockingbird.
Enjoy art. Create art.
Maybe you weren't able to get Yayoi Kusama tickets for this weekend (or ever). There are still plenty of ways to get your art fix on Mom's special day. There are plenty of other artists and exhibitions on display, including Käthe Kollwitz drawings and prints, Joseph Beuys sculptures, and photography from the First World War.
Scotiabank CONTACT Photography is happening now and runs until the end of the month at galleries and public spaces throughout the city. There's even an exhibit called "Mom" displaying photographer Charlie Engman's photos that featured his mother who acted as his model of nearly a decade as he developed his craft.
There are several hands-on painting events happening across the city on Mother's Day, including Paint Cabin, Paint Night and Paint Lounge. For the ticket price, you'll get all of the supplies that you'll need and a lead painter to guide even the most inexperienced artists to create a great masterpiece. Some of the events are even offering drinks just for the occasion! Consider this the grown-ups version of paintings to hang on the fridge. Paint some originals that you'll both be proud to display on your walls!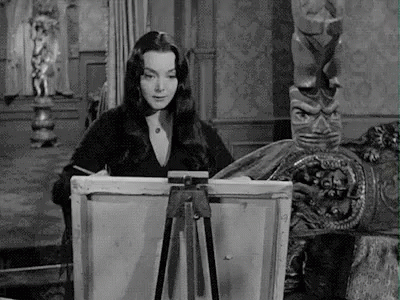 Dance and sing the night away.
Lula Lounge is Toronto's latin, salsa, jazz, and reggae bar and restaurant, featuring regular dance lessons and live music. The venue is putting together a special event for Mother's Day, including an all-you-can-eat brunch menu to be accompanied by a family-friendly dance lesson with live Cuban music.
The Toronto Bach Festival also happens this weekend. On Sunday you can enjoy a performance of Canatas and a Passion, featuring nine vocalists and seven instrumentalists.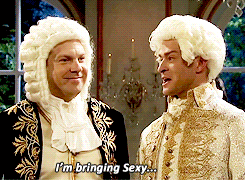 If a Bach isn't Mom's thing, there are still plenty of music events to get her clapping her hands and tapping her toes. The last night of Canadian Music Week also falls on Mother's Day. Whatever her musical taste, there's likely to be a concert that'll get her excited, whether that's Liam Gallagher and Richard Ashcroft, Hinds, or 2Chainz. Check out the festival schedule here.
Happy Mother's Day to all of the cool moms out there!