How to Make the Most Out of Toronto Comicon
Fans of sci-fi, video games, movies and comic books will be taking over the Metro Toronto Convention Centre from March 16-18 for Toronto Comicon 2018. Now in its eighteenth year, Toronto Comicon has become one of the biggest pop culture events in the city, bringing fans and celebrities together for a massive celebration of all things nerdy in the best way possible. With so much to see and take in, we've put together some top tips to help you make the most out of Comicon weekend.
Wear a costume!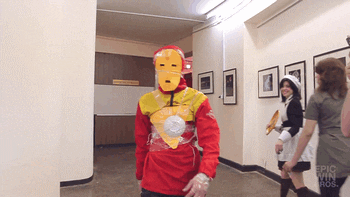 There are only a few acceptable days in a year to don a full out spandex superhero costume and at this point Halloween is still over half a year away. Costumes and cosplayers are one of the most exciting parts of any fan convention. People from all over the world come to events like this to show off their craftsmanship and bring our most beloved fictional characters to life. Our advice to get the full Comicon experience is to join in on the fun! It doesn't matter if you're not a master crafter or if your costume is store-bought. The simple fact is that anyone that sees your costume is just thrilled that other people love their favourite characters as much as they do.
Plan your schedule.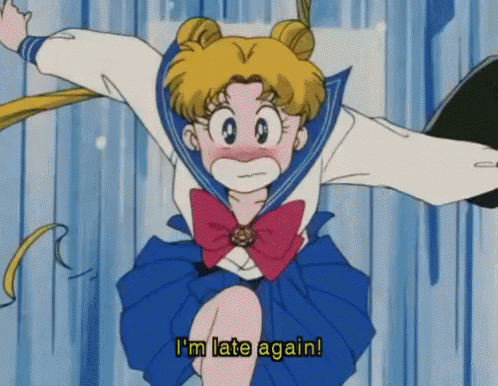 Is there a photo op that you just can't miss? Or how about a celebrity Q&A that you're dying to see? Be sure to check out the daily schedule in advance so that you don't miss the feature events that you're really interested in. Luckily, during Toronto Comicon there aren't many overlapping panels and events so you won't get stuck trying to pick between them. Just be sure to give yourself plenty of buffer time between events. Some of the more popular events are bound to have line ups way in advance. Check out the full schedule for this weekend here.
Bring the whole family!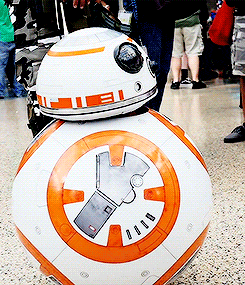 What better way is there for a kid to cap off March Break than with a massive convention where you can meet your favourite superheroes and cartoon characters? Toronto Comicon has plenty to offer fans of all ages. With a newly expanded Family Zone that's open for the entire weekend, families will have a place to escape the crowds while still keeping the kids entertained. The Family Zone will be filled with interactive displays and activities including scheduled visits from Star Wars characters and Disney princesses! Check out the Family Zone schedule here.
Prepare your wallet.
Toronto Comicon is every fanboy and fangirl's shopping dream. With over 400 exhibitors, retailers and independent artists setting up shop, there is truly something for everyone. This is the perfect place to get that illusive comic issue you've been looking for, add to your expansive Funko vinyl figure collection, and get your hands on some official and rare collectables. Don't stop at the main retailer and exhibitor hall though! The Artist Alley is where you're going to find some one-of-a-kind gems. There's no shortage of talent, art styles or unique mediums here. Just try to leave this area without a new pin for your bag or art for your wall. It's near impossible.
Make new friends!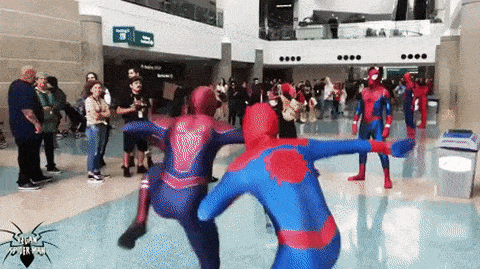 There is no place like a fan convention to find likeminded, unabashed, self-proclaimed nerds that are just as knowledgeable and passionate about the same niche interests as you are. You're in good company because the community at Toronto Comicon has got to be one of the most open and engaging communities out there. There's no better time to let your inner geek indulge because people genuinely want to talk about their favourite series, story arcs and characters. People are here to celebrate their favourite fandoms and its a rare chance to meet other people that are at the height of their enthusiasm for it. Compliment someone on their costume! Start a friendly debate about the best iteration of Doctor Who! Join a single-file, silly-walking Spiderman line up! Make some friends while you're there!
Head to the after party.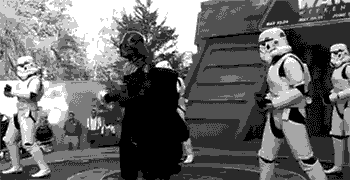 So you've made some new friends, spent all of your shopping money and your costume is still intact. Looking to keep the party going after convention hours? This year's official after party, the Legendary 90s Video Dance Party, is at the Velvet Underground on Friday night. It's a 19+ event featuring DJ Lazarus, special guests and a Midnight Mega Mystery Box draw! You might want to get your tickets in advance for this one. Comicon after parties are some of the most popular events of the conventions. Besides, who wouldn't want to see a bunch of heroes and villains kick it to 90s guilty pleasures and break it down on the dance floor?
—
Toronto Comicon 2018 hits the Metro Toronto Convention Centre for a weekend long event, March 16-18. Avoid the line and get your ticket in advance at ComiconToronto.com!