Never Let Go! Titanic's 5 most iconic moments
We can hardly believe that Titanic turns 20 this year! The iconic story of star-crossed lovers Jack and Rose took the world by storm in 1997 and went on to win 11 Academy Awards, including Best Picture and Best Director. Plus, the film spawned this glorious hit single:
Now, Canadian audiences can revisit their favourite moments on the big screen, as the pair challenge societal norms and race against time on the ill-fated ship. Cineplex Events is celebrating the 20th anniversary of this well-loved film by bringing Titanic back to theatres!
With the film celebrating such an important milestone, we're taking a look back at some of film's most iconic moments that have become engrained in popular culture.
1. I'm flying Jack!
Rose trusted Jack, and the result was exhilarating.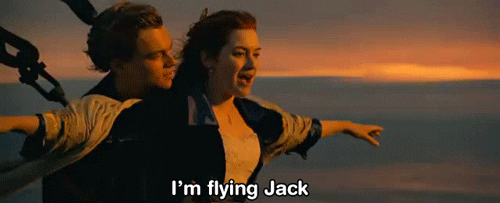 2. Draw me like one of your french girls
Our jaws dropped when Rose asked Jack to draw her wearing the heart of the ocean. This iconic line has also spawned some pretty amazing memes.
3. When Jack and Rose went dancing on Jack's part of the ship
She had so much more fun hanging out in third class!
4. When Rose would never let go *sniff*
Even as Jack drifted to the bottom of the ocean, we knew that Rose would never let go. But, we're pretty sure they actually could both have fit on the door. Just saying.
5. When Rose dropped the Heart of the Ocean back into the sea
We wanted to reach through the TV and grab it! We could take all our friends on cruises for life with the money from that necklace. This moment was so iconic that it was referenced in a Britney Spears music video.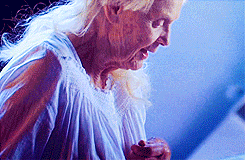 Part of CineplexEvents' Classic Film Series, Titantic screens across Canada on February 5 in 3D and February 15 in 3D. Visit Cineplex.com/Events/ClassicFilmSeries for theatres and showtimes!