Picks from the Publicists: Touchwood PR's 2018 Oscar Predictions
And the Oscar goes to…
It's the weekend of the 90th annual Academy Awards, where film-lovers, fans and entertainment junkies alike get to celebrate the standout films of 2017 in a glamorous, star-studded event.
Whether you're a movie buff, a red carpet fashion critic or just an awards show aficionado, there's a reason for just about anyone to participate in the Oscars festivities (even if it's just for bragging rights by guessing the most correct category winners).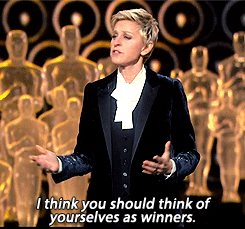 We asked the team here at Touchwood PR to pick which nominees they'd like to see accept the Oscar versus who they think will be the big winners of the night. To be fair, many of us tend to pick favourites based on personal preferences, but deep down we know there's probably a different favoured top contender.
So, without further ado, we present to you our Oscar picks from the publicists…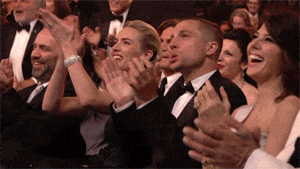 Alma's Picks
Category: Best Picture
Should win: Either The Shape of Water or Dunkirk
I loved both films in a different way if either one wins, I will be happy. If you want to know more about why I liked these two films, give me shout.
Will win: The Shape of Water
This is Guillermo del Toro at his best, combined with strong performances and a lovely story that touches the heart. This film has all the ingredients to win Best Picture.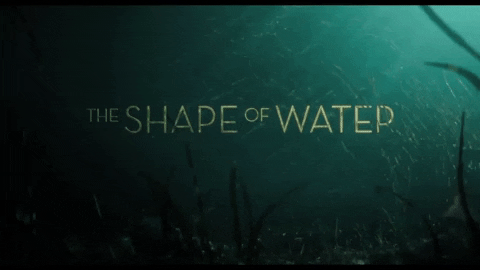 Category: Best Animated Feature
Should win: The Breadwinner
Canadian co-production. Need I say more…
Will win: Coco
Just because it's a Pixar movie.


Category: Best Foreign Film
Should win: The Insult
Probably one the top films I have enjoyed watching this year. It's beautifully made and captures the complexities of human beings, their region and its history.
Will win: A Fantastic Woman, but I really want The Insult to win!!
I think A Fantastic Woman will win because it's been out longer (campaigned longer) so more members may have seen it.
 Jennifer's Picks
Category: Best Supporting Actress
Should win: Allison Janney (I, Tonya)
Will win: Allison Janney (I, Tonya)
Allison Janney totally disappears into Tonya Harding's vile mother in I, Tonya and she truly deserves to win. She won at the Golden Globes, so I think she has the Oscar in the bag. Plus, I'd pick C.J. Cregg to win pretty much anything. C'mon!
Category: Cinematography
Should win: Rachel Morrison (Mudbound)
Haven't seen the film, but she's the first woman to ever be nominated in this category so this is a bias sisterhood vote.
Will win: Roger Deakins (Blade Runner 2049)
Always the nominee, never the winner. This is Roger Deakins' 14th Academy Award nomination and I suspect this will be his year to finally take home the trophy. His body of work is amazing: The Shawshank Redemption, Fargo, No Country for Old Men and the list goes on and on. He's long overdue.
 Jess' Picks
Category: Best Supporting Actor
Should win: Richard Jenkins (The Shape of Water)
His role as the unlikely side-kick to Sally Hawkins' mute protagonist Elisa is so heartwarming and loveable, especially when he overcomes his fears to save a fellow outcast.
Will win: Sam Rockwell (Three Billboards Outside Ebbing, Missouri)
He really transformed himself for the role, and personifies how even the most vile people can have some redeeming qualities. Plus, the critics are raving!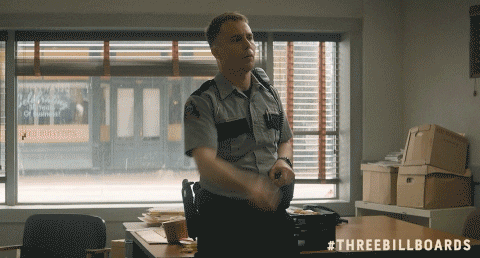 Category: Best Writing (Adapted Screenplay)
Should win: James Ivory (Call Me By Your Name)
One half of the Merchant/Ivory team behind successful adaptations like A Room with A View and Howards End, James Ivory was the perfect choice to adapt the novel for the screen.
Will win: James Ivory (Call Me By Your Name)
The reviews are consistently amazing, and James Ivory had a significant role in shaping this beautiful, powerful story for the screen.
Michelle's Picks
Category: Best Leading Actor
Should win: Timothee Chalamet (Call Me By Your Name)
I usually root for all Harry Potter actors, but Timothee definitely deserves credit here. He was great in this movie and in Lady Bird and if he wins, he'll be the youngest actor to win an Oscar in this category.
Will win: Gary Oldman (Darkest Hour)
He completely transformed into Churchill and his performance was so impressive he has already won a Golden Globe and SAG.
Category: Best Director
Should win: Christopher Nolan (Dunkirk)
I love nearly all of Nolan's work and this movie was no exception. If you read about the making of this film and you'll be just as impressed with his awesomeness.
Will win: Guillermo del Toro (Shape of Water)
With 13 nominations this year, this movie is a favourite among critics who are calling it his best film since Pan's Labyrinth.
Category: Music (Original Song)
Should win: "This is Me" (The Greatest Showman)
Justin & Benj are the masterminds behind the La La Land songs and the broadway hit "Dear Evan Hansen".
Will win: "Remember Me" (Coco)
It's a Disney-Pixar movie and the songwriters wrote "Let it Go" from Frozen.
Susan's Picks
Category: Production Design
Should win: The Shape of Water
The challenges of translating this story to film were significant. Beauty and the Beast was a stunning production, but a lot of the creative was sort of pre-determined – based on the animated film. The production design of Blade Runner 2049 was gorgeous – but there have been so many films based on the dystopian future, it isn't as much of a stretch to me.
Will win: The Shape of Water
If the studio behind this lobbied hard enough to the Academy voters, then this could win.
Category: Writing (Original Screenplay)
Should win: Get Out
Because it has received such critical acclaim, the box office has been awesome, and I am a big fan of Jordan Peele!
Will win: Three Billboards Outside Ebbing, Missouri
I think Three Billboards Outside Ebbing, Missouri will likely get it. But I do think there is a chance Get Out could grab it.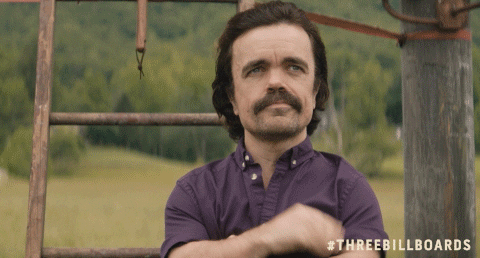 Sam's Picks
Category: Music (Original Score)
Should win: Hans Zimmer (Dunkirk)
Hans Zimmer's epic, emotionally charged scores are powerful and unmistakable, and the music for Dunkirk definitely stands out as another musical masterpiece. Having seen Hans perform with a full live orchestra in Toronto last year, the experience left me awestruck and so incredibly moved by his musicianship and talent. For personal reasons, I'd like him to win this one. Honourable mention: John Williams, because, hello? Star Wars.
Will win: Alexandre Desplat (The Shape of Water)
High praise goes to Alexandre Desplat for creating a film score that beautifully expresses the otherworldly romance between two lovers who cannot speak – It's a European-inspired score perfect for an underwater love story.
Category: Visual Effects
Should win: Guardians of the Galaxy Vol. 2
I'm purely picking this one because I enjoyed both of the movies and thought they looked great. This is a tough category though…every single film nominated knocked the visual effects game out of the park (galaxy?). I'm impartial to whoever wins this one – well deserved either way. 
Will win: Blade Runner 2049
When the trailers for the Blade Runner sequel first came out, I could already tell it was going to be a visually stunning film. I think it could totally be a toss-up between this and War for the Planet of the Apes though. Keira's Picks
Category: Best Leading Actress
Should win: Saoirse Ronan (Lady Bird)
She's so amazing at such a young age and has already been nominated three times. Definitely well deserved!
Will win: Sally Hawkins (The Shape of Water)
I wouldn't hate it if Sally took the prize… she's also AMAZING.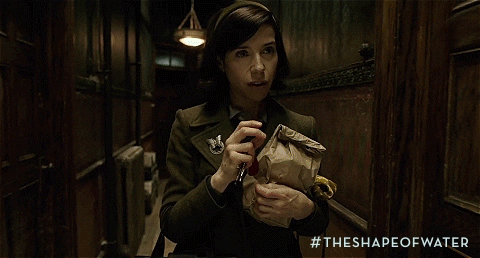 Category: Costume Design
Should win: Beauty and the Beast
Belle's dress is legendary, and it looked gorgeous.
Will win: Phantom Thread
The whole film is about a luxury dressmaker. Enough said.
So, there you have it! As you probably noticed, we predict that The Shape of Water is going to do well, but it wouldn't be out of character for the Oscars to deliver some unexpected surprises. Tune in to the 90th Academy Awards this Sunday, March 4 at 8 p.m. ET to see who takes home the film industry's most coveted Oscar statuettes!