Happy Halloween! 10 Scary Canadian Movie Moments
Get your costume ready, buy your candy and carve your pumpkin. Halloween is almost here, people.  Just listen to this little girl.
If you're like us, you celebrate Halloween every year by watching scary (or just spooky, if you're a scaredy cat) movies between trips to answer the door for trick-or-treaters. But by now, you've seen all the usual classics like Halloween and Hocus Pocus. So this year, why not take in a scary movie with a Canadian connection that you haven't seen yet?
Read on for 10 scary Canadian movie moments. But beware, the list gets scarier as it goes on! Read if you dare.
1. Delia Deetz is possessed in Beetlejuice.
Canadian actor Catherine O'Hara is pretty hilarious when she starts acting strangely and dancing in this spooky scene.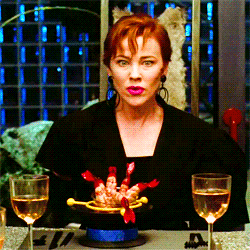 2. Stanley Ipkiss (Jim Carrey) puts on The Mask.
No one knows what's going to happen, and the results are pretty creepy. Even his dog Max is freaked out.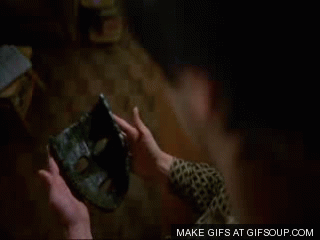 3. Sally (Catherine O'Hara) creeps around in The Nightmare before Christmas.
Another spooky turn from the Canadian actor.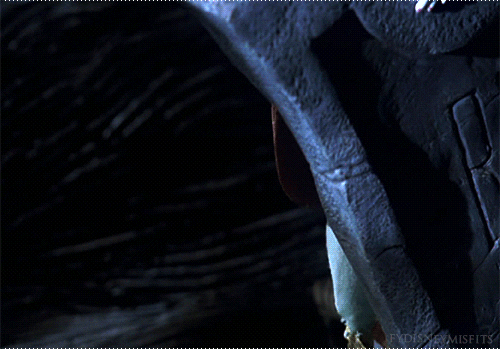 4. Any Addams Family scene with Thing in it.
Did you know that this hand belongs to a Canadian? Specifically, Thing is played by Christopher Hart, a professional magician who, thanks to his advanced dexterity doing sleight-of-hand tricks, landed the part of the disembodied hand.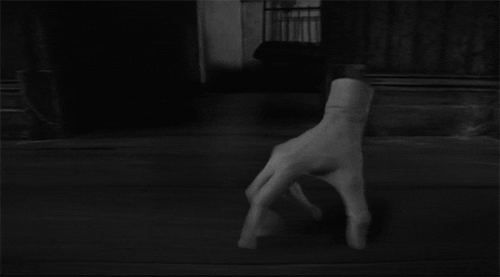 5. Slimer attacks Dr. Peter Venkman (Bill Murray) in Ghostbusters.
The original Ghostbuster films were directed by Canadian Ivan Reitman.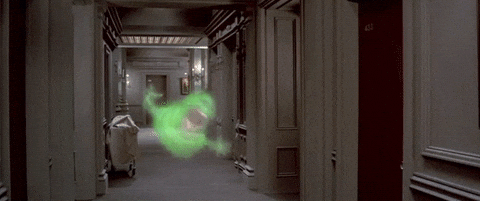 6. Seth Brundle (Jeff Goldblum) stars turning into The Fly.
I think we can all agree that the makeup in Canadian director David Cronenberg's The Fly is appropriately repulsive.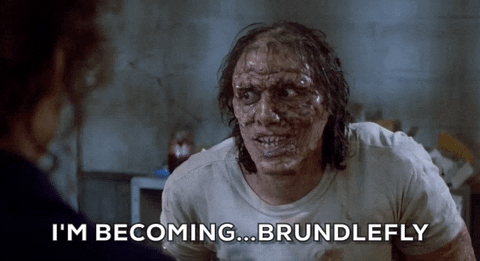 7. Chucky comes alive and is a general creep.
Shot in Winnipeg, Manitoba, you have Canada to thank for your doll-related nightmares.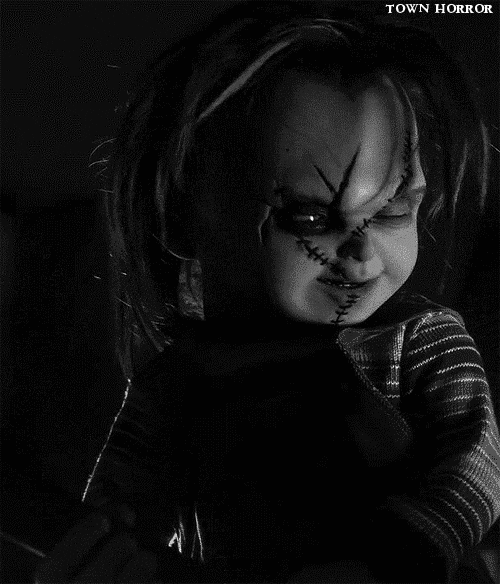 8. The bear shows up to terrorize Alex (Jeff Roop) and Jenn (Missy Peregrym) in Backcountry.
Just try not to jump watching this clip from Canadian director Adam MacDonald's film.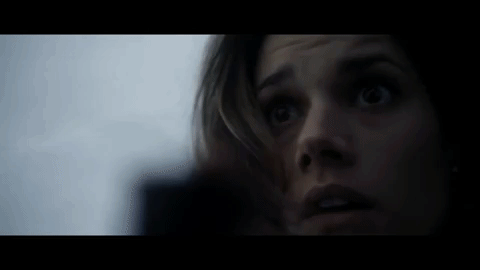 9. Billy Loomis/ Ghostface (Skeet Ulrich) catches up with Sidney Prescott in Scream.
Canadian actress Neve Campbell appears in all four Scream films.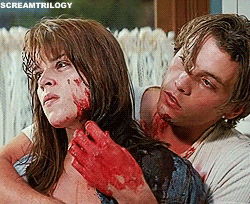 10. Patrick Bateman chases a woman with a chainsaw in American Psycho.
The terrifying film starring Christian Bale is from Canadian director Mary Harron.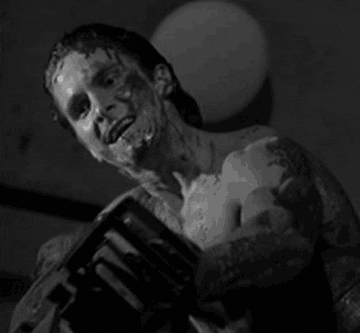 Which scary Canadian movie moments would you include on this list? Happy Halloween!