The Women that Inspire the Touchwood PR Team
This week we celebrated the 43rd International Women's Day. Over the past year we've seen women's rights and equality take centre stage with massive movements including #MeToo, #TimesUp and now Canada's own #AfterMeToo initiative. It has been nothing short of empowering to able to work alongside the team behind #AfterMeToo and seeing the changes they continue to inspire.
In light of all of the important dialogues that have been had this week, we asked the team at Touchwood PR about the women that inspired them most in life.
Alma
I am thankful and inspired by the courage and resilience of women who came before us and those that continue to fight everyday for their rights. If not for them, I would not be sitting her answering this question. To all my sisters, I say thank you!
I come from a long line of strong women. But among them there is one badass that stands out the most and that's my mother. I am not saying this because she is my mom (you know what I mean if you have met her). She is a hard-working and caring woman with an impeccable sense of style. I don't think I have ever seen her back away from a challenge or a difficult situation. No matter what life throws at her, she marches on. She has taught me the important rules of life and she has done it by example: be independent, love and respect yourself, have compassion and humanity, stand up for your rights and rights of the voiceless, it's ok to make mistakes in life, and more importantly don't wait for permission or for someone else to do it for you – do it yourself.
Jennifer
I'm in awe of Emma González the 18-year-old student at Marjory Stoneman Douglas High School. A lot of people, understandably so, crawl into the darkness after a traumatic event. Emma Gonzalez instead chose to get in Goliath's face and scream "I CALL B.S.!" She's now the face of a movement that is actually causing change. That's the kind of courage you don't see very often and the fact that she's an 18-year-old female is as inspiring as it gets.
Michelle
My biggest inspiration has been my two grandmothers. Not only are they holocaust survivors but are also the smartest, generous, and strongest women I know. The fact that they are both still living full lives in their 90s is testament to their strength as women.
Samantha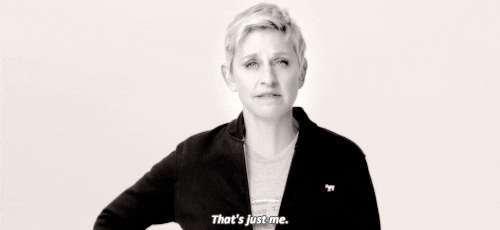 The obvious choices here would be the women in my family – it goes without saying that they all inspire me. Beyond the family ties, Ellen DeGeneres actually came to mind pretty quickly. Not only is she hilarious, she's such a positive, bright woman who isn't afraid to be herself, and she puts her heart and soul into causes and initiatives that aim to make the world a better place. Girl Power! (Obligatory Spice Girls mention)
Keira
My mom, Lisa – She's a total girl-boss. She went back to school after having two kids to become a lawyer and just started up her own firm December of last year. She works 12 hours a day, sleeps 4 and never misses a chance to put others before herself.
Jess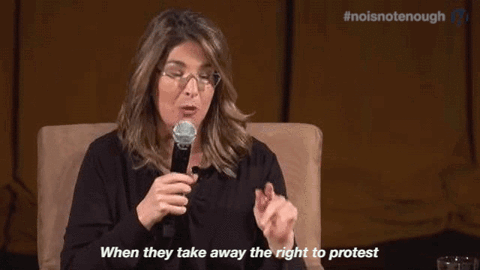 Outside of my mom, a Canadian woman that really inspires me is Naomi Klein. She's a passionate climate justice activist who is making a difference in the fight against change. Since Touchwood executed the Leap Manifesto press conference at TIFF in 2016, I've been following her work. Recently, I've been impressed with her involvement in helping the city of New York divest from fossil fuels and sue major oil companies for their role in contributing to climate change and associated natural disasters.
Betty
Beyond the women in my immediately family, there's one woman in particular that I've considered to have been a really positive influence in my life. I know that she'd prefer not to be named, but I'll just say that she was a former co-worker of mine when I was first starting in my career. In an accidental, untraditional role model sort of way, she encouraged me to find more confidence in and out of the office, be less apologetic about who I was and what I wanted, and live with just a little more reckless abandon. I think the perspective that she gave me really influenced a lot of of the good (and sometimes risky) decisions I've made over the past few years.