Things All Publicists Learn on Their First Red Carpet
Behind the glitz and glam of every red carpet is a group of publicists, frantically wrangling talent, putting out fires, and moving heaven and earth to make sure that everything runs perfectly. After working on hundreds of these events behind the scenes, nothing surprises the Touchwood team while walking those crimson threads anymore. These are the lessons that every publicist learns while working their first red carpet:
Timing is everything.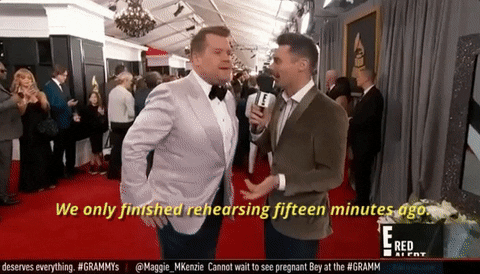 When you have a red carpet that's part of an event or series of events, like an awards show, your carpet needs to wrap on time. This can be a challenge when you're walking approximately 100 people down. Assigning team members dedicated to managing the flow of the carpet is key.
Be ready to adapt on the fly.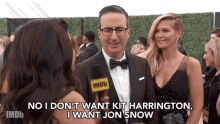 As much as you may try, not everything can be planned in advance. Typically, you won't know which media outlets will want to speak to which talent until the carpet is about to begin. Talent that never RSVP'd may show up, or vice versa. People may not arrive on time. Be flexible because a lot will have to be coordinated on the go and in the moment.
Wear comfortable shoes.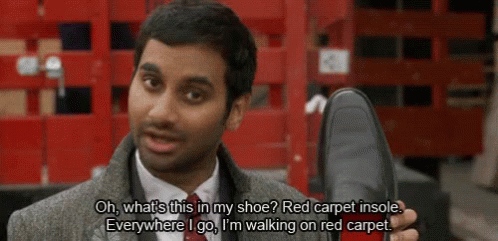 You may think that the red carpet it the place to bust out your highest heels, but this is really not the time. You will be standing, running and chasing after people all night. Wear comfortable shoes or you will regret it before the night is through.
You will not avoid being on camera. 
As much as you may try to avoid getting in the shot, chances are you will end up in the background of hundreds of red carpet photos. Just stay out of the camera's direct line of sight to Gael and try not to make any silly faces.
Scrumming is your friend.
If you're stressed for time because the screening, awards ceremony, presentation or other event is about to start, group together media where possible to get multiple outlets done at once. This is not ideal for some media outlets and we appreciate that one on one interviews are always best, but in a pinch, it's a great way to make sure that your talent speaks to everyone and makes it to their event on time!
People are never where you want them to be.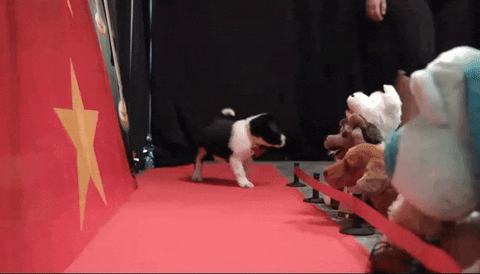 Often times, the talent that will make the biggest impact on the carpet are also the most reluctant to make their way onto it. Meanwhile, other guests and party crashers that don't belong on the carpet tend to make the biggest fuss about not being given access.
Make friends with the security team.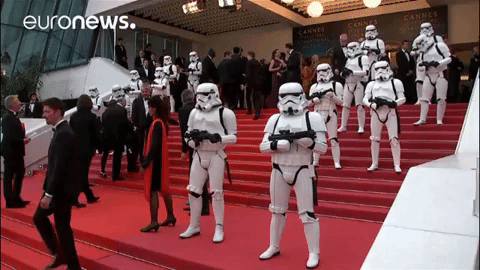 A good security team is important, especially at larger scale events with high profile guests. It's always a good idea to introduce yourself at the beginning of the night to establish a rapport and the team will be ready to help if an emergency situation comes up. At the very least, know where they are so that you can access them quickly.