Quiz: Which Grease character are you?
Gas up your Ford De Luxe convertible and cruise over to a Cineplex theatre near you, because the T-Birds and the Pink Ladies are back in theatres! For its 40th anniversary, the iconic musical Grease will rock screens across Canada on April 15 and 18, 2018 as part of Cineplex Events' Classic Film Series.
Released in 1978 to immediate fanfare, Grease has had an immense cultural impact on generations of film fans; we bet you can't think of anyone who hasn't seen it! Premiering just one year after Saturday Night Fever, Grease cemented John Travolta as a Hollywood star and catapulted pop star Olivia Newton John to even greater fame.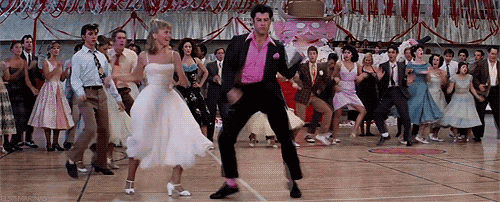 The film's soundtrack was also an instant hit, featuring two number one singles, "You're the One That I Want" and "Grease."
No matter how many times you've seen the film, one thing's for sure: everyone has a favourite Grease character! But which character is most like you? Find out by taking our quiz below, and don't miss the film back on the big screen this spring!
Which kid were you in high school?
Someone insults your friend. What's your reaction?
There's a pep rally going on. Where are you?