Why We Should Be Excited for the 91st Academy Awards
The journey to the 2019 Academy Awards seems to have been a long and winding one. Decisions were made and unmade and there has been no shortage of speculation at every update. Despite all the controversy, there are still many things to be excited about at the 91st awards ceremony!
For the first time ever, an Indigenous woman has been nominated for Best Actress in a Leading Role.
When Alfonso Cuarón's production went to Mexico to cast the role of Cleo in Roma, Yalitza Aparicio never intended on auditioning. It was her sister that was excited for the casting call, but when she could no longer attend the audition she pushed Yalitza to go in her place. The 24-year old school teacher had no other acting credits to her name. Since the release of the film, Yalitza has been nominated for an Oscar, making headlines, and gracing magazine covers. The film perfectly showcases the art that takes place when diverse new talent is given a chance to tell stories that are authentic, culturally significant and meaningful to them on a personal level.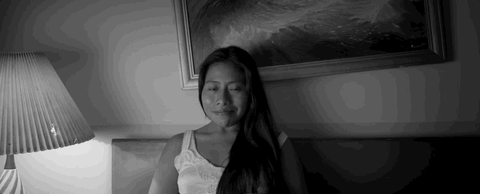 A superhero movie has been nominated for Best Picture.
We've been through year after year of superhero movies smashing box office records yet rarely making a dent during awards season. Marvel's Black Panther breaks a new record this year by becoming the first superhero to be nominated for Best Picture. Fans of the genre have felt snubbed since the achievements of The Dark Night and Avengers have gone relatively overlooked by The Academy. The film was a clear frontrunner for the Popular Film category that was announced but rescinded a few months earlier. We'll have to wait and see about whether that will translate into the night's top prize.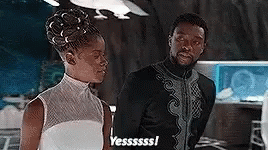 The broadcast show is limiting itself to three hours.
For those of us that actually appreciate sleep, it's a relief to know that the Academy is making an active effort to keep the broadcast show under a tight schedule this year. Unlike previous years where it would extend well past the midnight mark, this year's plan is to wrap everything up in a 3-hour timeframe. This hasn't happened since the mid-80s! Unfortunately, contributing to that shortened run time is the fact that The Academy is removing some of the awards from the broadcast (to be presented during commercial breaks or otherwise) and that there will be no host to make quips and banter between awards.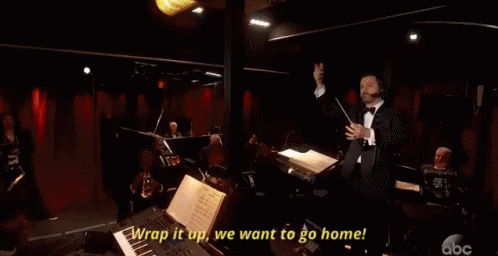 All of the nominated original songs will be performed.
There was a fair amount of backlash when the Academy announced that only two of the nominations for Best Original Song would be performed during the broadcast. In an act of solidarity, Lady Gaga reportedly refused to perform the hit track from A Star is Born unless all other nominees were given their opportunity in the spotlight as well. Although a compromise had to be made in order to keep to the show's abbreviated run time, meaning that the songs will be performed in 90-second versions, each will be fairly represented. Class act, Gaga.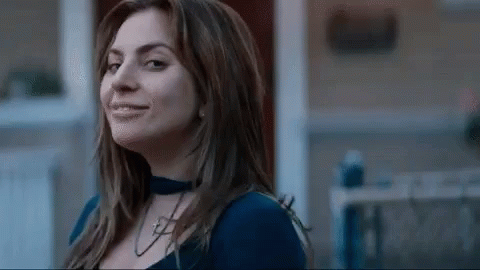 Canada, represent!
Among the 2019 nominees are a handful of very talented Canadians! Representing Canada at the Academy Awards this year.
Best Animated Short: Bao, directed by Domee Shi
Best Animated Short: Animal Behaviour, directed by David Fine and Alison Snowden
Best Animated Short: Weekends, directed by Trevor Jimenez
Best Live Action Short: Fauve, directed by Jeremy Comte
Best Live Action Short: Marguerite, directed by Marianne Farley
Best Sound Mixing: Bohemian Rhapsody, mixed by Paul Massey (Canadian), Tim Cavagin and John Casali)
Best Production Design: Mary Poppins Returns, designed by Gordon Sim (Canadian) and John Myhre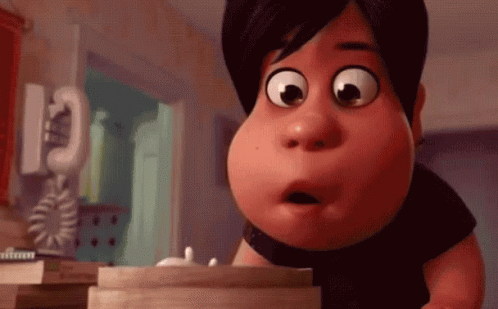 A case for the unknown. 
For the amount of controversy that has been building up over the past few months about the 2019 ceremony, it seems there's still a lot that we don't know. The Academy has kept fairly quiet about what the show will actually look like, structured without a host and put together through so many changes along the way. It will be a surprise to everyone when it airs live at the end of the month!
The 91st Academy Awards will air live across on Sunday, February 24th at 8PM ET on CTV. Will you be watching?